About us
Who we are
Established in 2005, Nayax started as a cashless payment service and management solution provider for unattended retail and has grown to a global fintech company providing merchant financial service. Over the years, thanks to our customer-first mindset and the technological advantage in in-house development, we have evolved into an award-winning payment powerhouse.
Today, Nayax boasts an international reach of 10 sales offices and over 45 distributors. We proudly serve customers in 65 countries, accept 26 currencies and partner with over 80 global financial institutions. Nayax is also a licensed payment facilitator.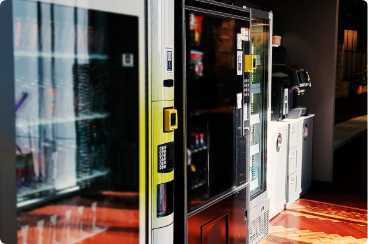 Our goal
Our goal throughout the years has always remained the same - enabling our customers to grow their business with ease. To achieve this, our payment platform has consistently been ahead of the curve. From accepting any new form of payment, to continuously providing peace of mind with the strictest security certifications and a 24/7 monitoring.
In addition to our payment-as-a-service platform, we continue to develop value-added services for you and your customers. This includes a true consumer engagement solution that builds loyalty and repeat sales, and mobile wallet apps. This is how we built an agile eco-system that helps you improve your bottom line.
Our goal is to help you grow and we strive to provide the support you need to keep your business running 24/7. To that end you can reach out in any way you choose: phone, e-mail, or web to chat. We want to help you reach your goals.